Juneteenth Festival
Saturday, June 16, 2018
12 noon – 7 pm
Wake Forest Innovation Quarter
575 North Patterson Avenue
Winston-Salem, NC
Vendors inside the Biotech Atrium and outside at Bailey Park. All Food Vendors will be located outside.  Deadline for Registration: May 31st – (Food Vendors – May 15th)
(Note: registrations will only be accepted after May 31st if space permits)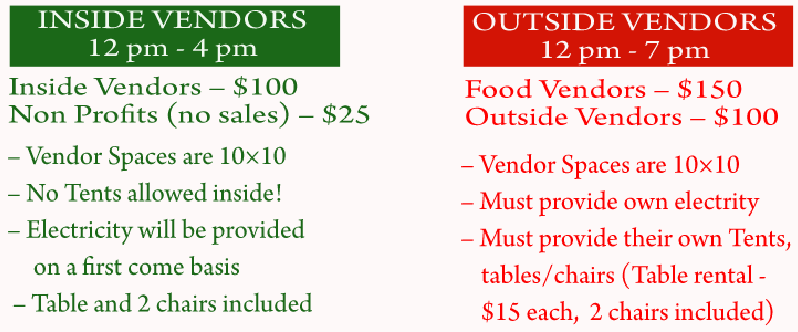 (Note: Registrations will only be accepted if space permits)
Rules and Requirements
All Vendors MUST set up booth at designated times. Following receipt of payment you will be sent set-up instructions.
All vendors will remain open and ready for business from start to ending of festival.
General Expectations and Prohibited Items

Music is not allowed in booths.
Non-profit organizations are not allowed to sell or collect money unless they pay the  appropriate Merchandise/Business vendor fee.
No refunds will be issued unless Juneteenth is negligent in providing set-up requested.
No tobacco, drug or alcohol products are allowed.
All sales are conducted strictly between vendor and buyer.
Vendors are required to conduct such sales on an ethical basis.
In no way will Triad Cultural Arts, Inc. be held responsible for any transaction nor guarantee sales volume.
Check Out, Clean Up, and Exiting
Each vendor is responsible for cleaning up booth area and placing trash in dumpsters.